---
Sale on Splendid Sock & Alpaca Lace Cloud
For awhile I was carrying both Splendid Sock and Sock Perfection just because of COVID supply issues. They are both lovely, but now that yarn supplies are a little more normal, I'm going to return to just having Sock Perfection, so I'm offering a discount of $5 on each skein of Splendid Sock.
I'm also doing the same things with Alpaca Lace Cloud and with my Knit and Chat Infinity Scarf Kits, which I'm going to pause on for now.
I already took the discount off each item you see here, so there's no need for a coupon code. I hope you find something you love!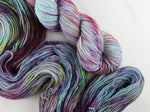 Sale price $26.00
Regular price
$28.00
Sale
—
Sold Out
- 0 available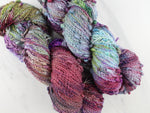 Sale price $25.00
Regular price
$27.00
Sale
—
Sold Out
- 0 available
Regular price

$33.00
—
Sold Out
- 0 available